​

From 2018, training will be held at Country Paradise Parklands at Nerang.

Pet expo 20 and 21 October, Gold Coast Convention & Exhibition Centre
WAAG will be doing demos at the pet expo on 20 and 21 October.  Save the date and come along and help promote our sport!
Competitions planned for 2018:​

24 November
Thank you to everyone that helped out at our trial on Saturday 21 April!
A special thank you to our sponsors:
Pet Deli in Nerang
and
Jahzzy Agility

Please support our fantastic sponsors!
Monday night training times

(please note new times!)

Elementary/Starters: 6.00 pm start
Intermediate: 6:00 pm start

Foundation: 7.15 pm start
Advanced: 7.15 pm start

Intakes for 2018:

12 February
7 May
30 July

22 October
Use the contact us page to make an enquiry!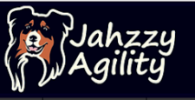 Membership Application (.doc)
Membership Application (.pdf)