Training is held at Country Paradise Parklands at Nerang on Monday nights
Competitions planned for 2019:​

23 March (Beginners Comp)
20/21 July
23 November
Note:
All members are expected to assist at one competition (at least) during the year.
A special thank you to our sponsors:
Pet Deli in Nerang
Whole Earth Farms
Jahzzy Agility

Please support our fantastic sponsors!
Monday night training times​

Elementary/Starters: 6.00 pm start
Intermediate: 6:00 pm start

Foundation: 7.15 pm start
Advanced: 7.15 pm start

Intakes for 2019:

8 February
17 May
23 August

Use the contact us page to make an enquiry!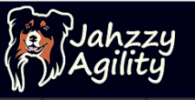 Membership Application (.doc)
Membership Application (.pdf)